Residential Locksmiths in Colorado Front Range
Denver, Aurora, Littleton, and the outlying areas
Mobile Rekeying all kinds of locks
Repairing, changing and installing all models of locks
How can we help you?
Our residential locksmiths can deal with any lock on any door, window, security gate, garage or even pet doors. Our pros do it all. We handle emergency and routine situations in a moment. We proudly serve the Littleton area as well as Denver, Aurora and the entire Colorado Front Range.
Emergency Residential Locksmiths
We'll be on the spot to offer our help whenever you are locked out of your home for any reason, whether you've lost your keys, misplaced them, locked them inside your house or had them stolen. Plus, we are experts at extracting jammed and broken keys from locks, re-keying door and window locks, fixing broken locking systems, installing/fixing smart locks and changing out mailboxes. We work around the clock so you can rest easy no matter what your emergency is.
In addition to helping people get back into their homes when they're locked out, we offer dozens of other critical locksmith services to our customers, like changing locks on homes, installing brand new locks on doors or windows, re-keying any lock, installing or servicing keypad locks of all makes and models, fixing/installing smart locks, installing/repairing sliding-door locks, extracting broken or jammed keys, repairing damaged or old locks, changing out mailboxes, getting into home security safes, and much more.
Lock change-outs on new or old homes
When you move into a new home, lease or rent a home or just want all the locks changed out, our experts can do the job quickly and efficiently.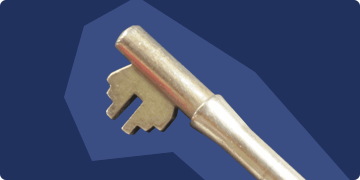 Re-keying services
When your lock is in good shape but you simply want it to have a different key to open it, we can fully re-key any lock in your home, whether it's on a standard door, sliding door, pet door, security gate, garage or storage unit.
Do you need a more specialized or unique service?
More Residential Locksmith Services
Lockouts
When you need to get into your home and can't, it's a frustrating experience. We'll arrive quickly and get you in even faster. Just call us any time, day or night.
Re-Keying
When you need a door, window or garage lock re-keyed as a security measure, our team can do the job and hand you a new set of keys for the re-keyed lock.
Repairs
Whether you need a broken door lock fixed or want your pros to repair a malfunctioning lock on a garage, sliding door, security gate or storage unit, we have the know-how and equipment to do the job then and there.
Smart Locks
Some of the newer smart locks can add an extra layer of security to your home, but they can also create problems when they don't work right. We'll fix, upgrade or replace them, depending on your needs.
Safes
Our team can get you into a broken security safe or one for which you've lost the key or forgotten the combination. We service all makes and models of safes.
Keypads
Keypads are another helpful addition to your home's security. When you need a pad fixed, removed or installed, we'll do the job without delay.
Sliding Doors
Sliding doors often have unusual locking systems but our professionals can service, upgrade, replace or install any make or model of sliding door lock.
Custom Services
If you have special security needs related to locks, security bars, gates, padlocks, keypads, smart locks, backyard storage units, greenhouses, garages, pool houses or anything else, we accept custom jobs and get the work done exactly the way you want.
Key Extractions
Something as simple as a jammed or broken key can keep you out of your house, garage or storage unit. We perform key extractions every day of the week.
Check Out Our 5-Stars Reviews
Accidentally left my keys inside my apartment while taking my dog out, they were quick to answer the phone and let me know that they were on their way. Avy was incredibly kind and dedicated when my electronic lock system presented some challenges he did not give up and got me back inside my warm apartment ASAP. Thank you, Avy!
Avy is seriously the best! He is seriously knowledgeable about his craft and takes time to explain to you what is wrong, and how he can make it work properly. I HIGHLY recommend Avy for your residential lock needs. I trust his work and really felt like he was honest and genuine throughout the entire process. I could also really tell how motivated and passionate he was to do the best job possible. Do yourself, and your locks, a favour and give him a call!
Avy was professional, quick, and skilled. We had our entire new home re-keyed within an hour. Now all the locks work better and the home is safer!

Avy was here on a Sunday in 45 min. Opened up my car and made me a key in less than an hour. Highly recommend when you're in a pinch.
Avy performed high-quality work. He arrived right on time and solved our problems quickly and even helped tighten another door. We will definitely hire him again if we have anymore problems. Thanks Avy!
Check Out Our Most Popular Residential Locksmith Services
One of the most frequent calls we get is for residential lockouts. It's a fact that people lock themselves out of their homes all the time due to broken, lost or stolen keys. Our team is trained to respond as soon as you call and arrive in must minutes to help you get back inside your home. If your keys are missing and you need a new set, we can take care of the situation on the spot by cutting fresh keys and handing you a new set.
That way, you'll not have to worry about having extra keys on hand the day after a lockout. If your keys have been stolen, we strongly suggest you take advantage of another one of our services, re-keying, which is discussed below. It's not fun to be locked out and most emergencies seem to happen in the dead of night. That's one reason we work around the clock, so never hesitate to call us and say, "I'm locked out of my house and need help."
Key duplication is another of our popular services. Some homeowners like to have multiple sets of keys for every door in the house, which is fully understandable. If you have a large family, or just enjoy the peace of mind knowing that you have extra keys stored away for an emergency, our key duplication service is for you.
No matter what kind of key you have, ancient or modern, we can make as many duplicates as you want, on the spot. If you're having extra keys made during a lockout emergency, our team is happy to cut the new keys on the spot. Or, if you just want several more keys for you own purposes and there's no immediate need, we can make them whenever you want them.
Changing locks for residential homes
When you move into a new, previously occupied home, or when you lease or rent a house, it's a good idea to have all the locks changed. Safety is the main concern for new occupants, who truly have no way of knowing who has keys to the existing locks. It's a smart, safety-conscious move to change locks on all the doors, change any window or sliding-door locks, and consider doing the same for garages, basement access doors, storage units and pool houses.
We do this service every day of the week for our commercial customers, who value the safety and security of their employees and assets. There's a lesson in the way businesses operate because new locks mean you and your family won't have to worry about intruders, thieves or anyone else having a key to your house. So, even though your structure is a home and not a business office, changing locks after a move-in is the right thing to do.
Smart lock installation
Some of the newer smart locks offer a very high level of security for homeowners. With that higher degree of safety comes the risk of high-tech devices that can malfunction without warning. When these complex little devices decide to act up, they can be a challenge to fix, remove or replace on your own.
That's why our service professionals stay up to date on every new model of smart lock on the market. Our team knows how to install any lock you want us to put in, smart or otherwise. The thing to remember is that smart locks need special attention when they're installed so that they continue to function properly and protect your home, and you, from uninvited entrants.
Keypad lock installation and service
Keypad locks are another of the modern-era locking systems that many homeowners are opting for. Not only are keypads sleek looking and efficient, they offer an added degree of security to any home and can be placed on one or more doors. Most people choose to put keypad locks on front and back doors, for the sake of convenience.
Our residential locksmith have installed, fixed, removed and replaced hundreds of keypad locking systems of all makes and models. In fact, we make sure all our technicians are up to date on every model as new products arrive on the market, which is about twice per year. There's nothing we haven't seen, so don't hesitate to call us if you have an issue with your current keypad lock or would like to have one installed anywhere on your house.
When your locks are in fine shape but you want them re-keyed, our team can get the job done quickly and efficiently. We do hundreds of re-keying jobs every year and can make a fresh set of the new keys right on the spot for your convenience. Many homeowners decide to have all their locks re-keyed after a break-in or when they suspect that one or two keys have "gotten away." That's a smart move that can add a layer of security to your home environment.
In fact, whenever one of your house keys is missing, or when you think someone might have surreptitiously made a duplicate without you knowing about it, consider re-keying your locks just to be on the safe side of things. Re-keying allows you to continue using the same lock but with a new, unique key. It's also a lower-cost option than changing out the locks, which doesn't make much sense if those locks are in good working order. Re-keying can be an economical way to make your home much safer.
Damaged lock repair
Another way to save money on lock service is to repair locks that are in otherwise pretty good condition. A full lock replacement means installing a totally new unit into the door. But that doesn't make much sense if the lock is just damaged. We repair damaged locks every day. Sometimes, our clients want older locks repaired when the units begin to age and rust out. We're happy to fix any old lock you have, and we'll tell you when an old lock is beyond its life span and can't be fixed.
Additionally, for homeowners who are the victims of break-ins, damaged locks are a pretty common problem. Our residential locksmith can repair any kind of lock, old or new, when it still contains enough of its original components to be salvaged. But, not to worry, because even after break-ins, most locks are salvageable. We specialize in repairing damaged locks, so never hesitate to call us for this money-saving service. Fixing a lock usually costs less then installing a brand new one.
Broken key extraction
If you've ever been in a lockout situation due to a broken-off key, you know the frustration that comes with this dilemma. The problem for homeowners is that something as insignificant as a broken key can mean being locked out of the house in the wee hours of morning. Unfortunately, extremely cold weather often causes keys to break, and that means homeowners face a double problem: they're locked out and perhaps don't have warm clothing to protect them from the freezing temperatures.
When it comes to extracting broken keys from doors, garages, gates and sliding doors, our team has seen it all. Whether you have to deal with a broken or jammed key or just need to have a piece of key removed from an old padlock, give us a call and our team will take care of it right away. Even if it's 10 degrees below zero and 3 a.m., we'll answer your call right away and arrive in minutes to get you in.
Replacement and repair of sliding-door locks
Sliding doors tend to have non-traditional locking systems with unusual configurations. They come in dozens of different styles, makes and models. Our residential locksmiths are well versed in all the nuances of these important household locking devices and can replace, repair or install any variation you want. This very special kind of lock appears on most every home in one form or another. They're also one of the most common types of locks used in retail business offices.
Sliding-door locks take a lot more punishment than traditional door locks and standard window locks. Homeowners tend to go in and out of sliding glass doors many times per day, which means these work-horse locks have to withstand much more traffic than other kinds of locks. For that reason alone, they need to be replaced more often, repaired frequently and serviced regularly. If your sliding-door lock neets attention, our team knows what it takes to get the device back up to snuff.
Residential safe lockouts
If you own a security safe, as do millions of homeowners, you know how much of a hassle it can be when you lose the key or forget the combination. After hunting around the house for an hour or so and not finding the key or the "secret" place where you wrote down the combination, you want to give up and take a crow bar to the thing. Don't do it! There's no reason to damage a perfectly good safe when you can call our residential locksmith master to get you in.
Our experts can not only open the safe, cut you new keys or show you how to re-set the combination, but they'll get into the unit without harming it or its contents. So don't worry if you have a piece of valuable crystal inside your safe. We'll get in without breaking your valuable items or destroying your safe in the process. We work with every brand and model of safe on the market.
Mailbox change-outs
If you need one or more mailboxes changed out, our residential locksmiths can take care of the situation in short order. Whether you need a new locking system on a box or want a brand new unit installed, we have the expertise and equipment to do the job on the spot. We do mailbox change-outs for homeowners all the time and often work on mailboxes and locks on the same visit.
Frequently Asked Questions
When are you open?
Unlike some locksmith services that work "bankers' hours," we literally never close our doors. That's why we tell people to feel free to contact us any time of any day, year-round. Even on national holidays and in the most awful weather conditions imaginable, we'll be waiting for your call. We are truly a 24-hour locksmith service in every way.
Do I need to change my locks or just need my existing locks rekeyed?
Clarification, Changing locks is taking the whole lock, knob/lever, latch and strick and replacing it. Rekeying a lock is taking the existing lock cylinder (leaving the rest) and changing it so that your existing key will no longer work and a new one will. Note, most of the time you will just want your locks rekeyed.
Can you bill my insurance company?
No, you pay us directly and your insurance company will reimburse you if it is in your policy.
What information do you need when I call?
What is your name? – What is your exact Address? – Are you the owner of the car, house or office? – How soon do you need it? – Is this a good number to call you back at?
Will my lock still work after you open it?
Yes, picking a lock or opening a car does not damage the lock or car. Note, the exception is if the lock is damaged or needs to be drilled. Then the lock will need to be replaced.
Are you a bonded and insured locksmith?
Yes. Denver Locksmiths is licensed, bonded and insured, as well as a member of the ALOA (Associate Locksmiths of America) Security Professionals Association, Inc.